A little bit of history
Pornichet au début du 20ème siècle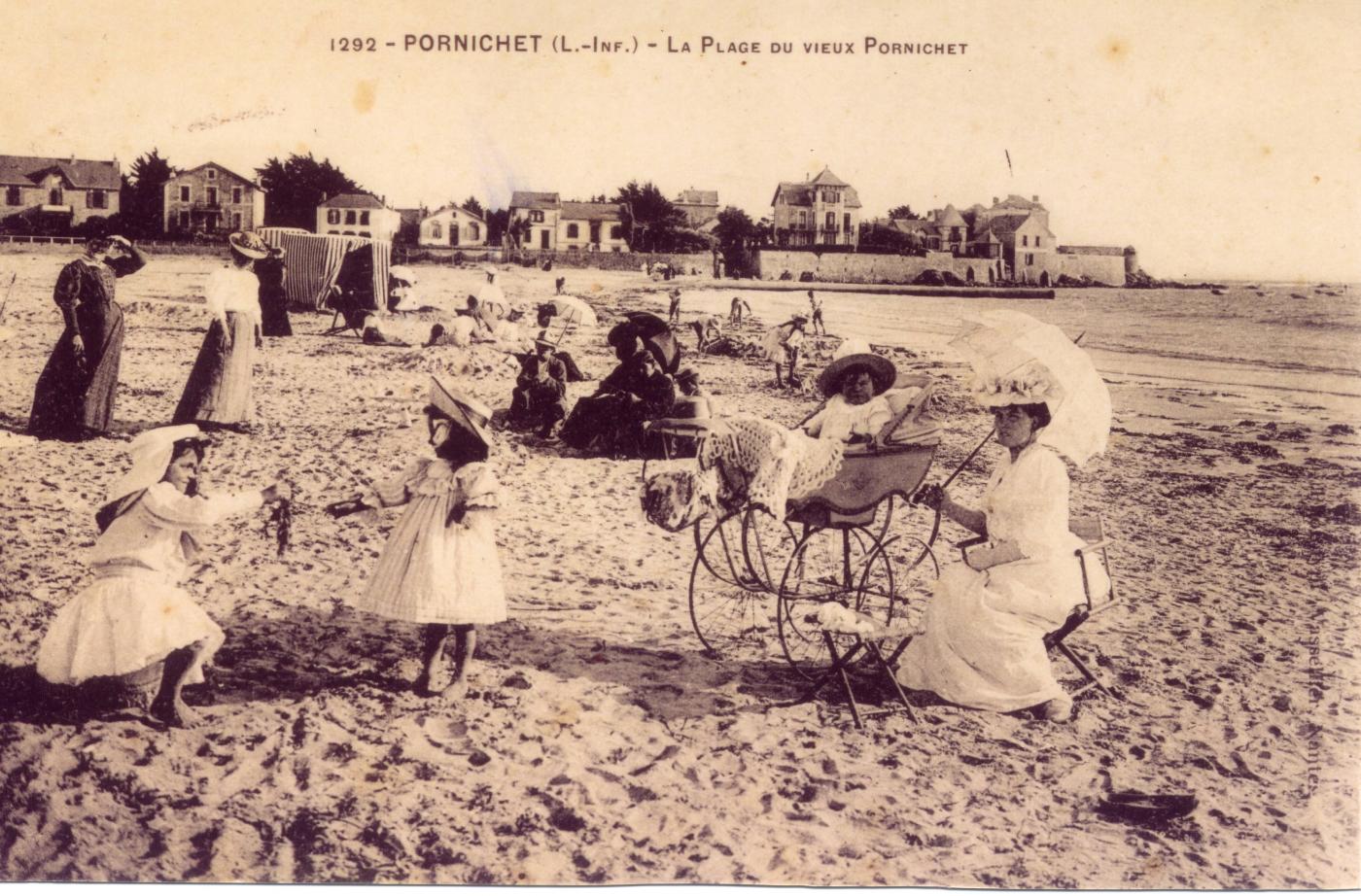 Pornichet, a town born in 1900
Sitting between Saint-Nazaire and Escoublac, Pornichet was a little village of just 400 residents back in the mid-1800s, a place where people made their living from fishing, farming and harvesting seasalt.
The village was radically transformed by an emerging fashion for people to 'take the waters'. This strange phenomenon consisted of taking brief dips in the sea at certain times of day, and breathing in the sea air – at the time, going to the sea was undertaken as a cure for ailments rather than as any sort of leisure or pleasure activity. It was only available to a small number of wealthy individuals who could take themselves on holiday. Aristocrats and businessmen from Nantes, Angers and even Paris became the first to discover the shores of Pornichet. Once the railway lines arrived in 1879, it became easier for other holidaymakers to visit. The local population grew rapidly, and by 9th April 1900, Pornichet had nearly 1,200 residents and became a town in its own right.
In the 1930s, tourism became more accessible to greater numbers of people, and the first campsite opened. Then in the 1960s, the seaside promenade you can see now and the Thalasso Spa also appeared.