Pornichet by night !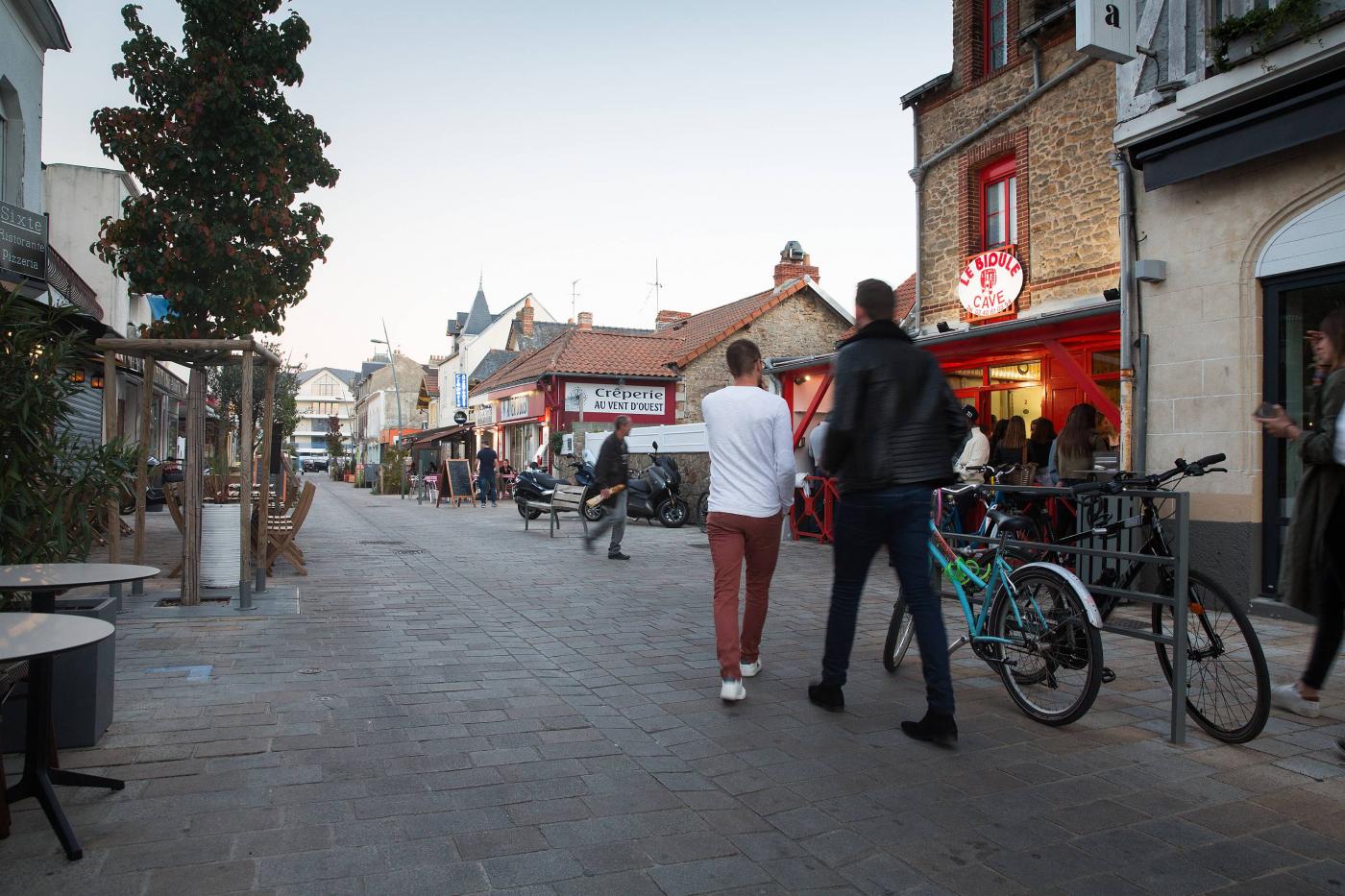 First, there's the magnificent sunset melting into the ocean: the colours change, the sky takes on a pink tint and time seems to pause.
It's a must-see experience and to help you make the most of it, there are plenty of beach spots ready to welcome you.
As the sun goes down, another life begins in Pornichet!
The lights come on in the avenues, candles are lit in the restaurants and the nocturnal side of Pornichet wakes up. Sip an aperitif and listen to live music at the port, meet with friends, head to the Quartier du Dauphin where you can laugh and talk a little louder than necessary, or choose a quiet table in one of the charming little restaurants in Sainte-Marguerite – in other words, the long summer evenings in Pornichet bring a whole other experience.
Still not tired?
Well then, night owls, place your bets! Come and try your luck at the Casino until 4am or finish your night in one of the little bars and enjoy partying or dancing until the small hours – you'll be spoilt for choice Pornichet.
On certain evenings of the year there are horse races, which are not to be missed! Head out with friends or family, even straight from the beach with your flip-flops and hair still damp – everyone's welcome at the races! Watching the jockeys and the horses you can't help getting involved and you simply have to choose your favourite. Who knows? The winning ticket might be yours!